Below, I've listed a few different companies/cafes/restaurants that I've spoken about on my
Facebook Page Eat White Rock

.
If you're interested in joining and posting to the page, we would love to have you there. 
The Wooden Spoon - 15171 Russell Ave, White Rock, BC
Today's support local...
The Wooden Spoon! 
Breakfast food by day and amazing burgers by night. Attached are two photos from the other night, featuring burgers, onion rings, and Mac and cheese. All of these are just as good as their breakfast food, which is to say it was absolutely delicious. On the note of breakfast food, I strongly recommend the thick-cut French Toast and the SoCal - Pictures also attached. Just across the street from Miramar village, get a delicious breakfast then check out the Sunday Morning farmers market that takes over the street and reaches into the Miramar square. 
Just off Johnston in White Rock, Russell Avenue features a couple of great locations like White Rock Brewing and Three Dogs (reviews soon to come!) these three spots can make an amazing Saturday night. 
The three photos were taken by me.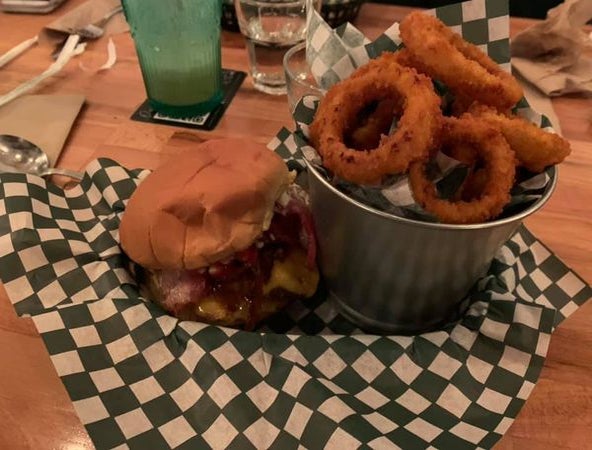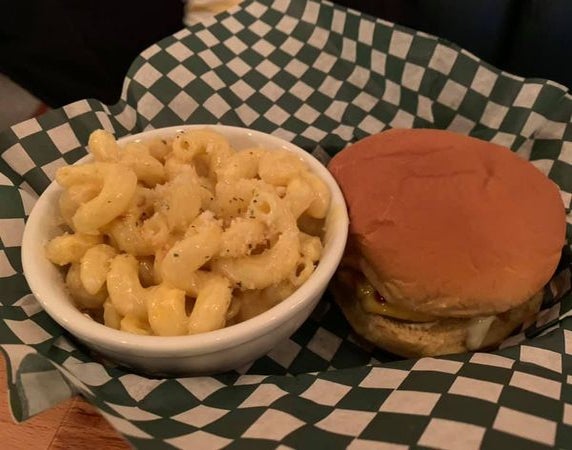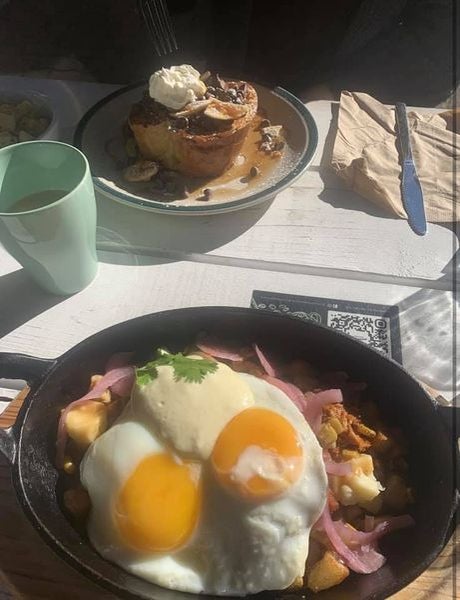 Laura's Coffee Corner - 15259 Pacific Ave, White Rock, BC
Support local during COVID! Winter in White Rock can be hard for businesses, and it's not made easier by the virus.
Laura's Coffee Corner on the corner of Pacific Ave serves fresh baked goods and delicious breakfast items. With over 10 years of serving experience, everything I've tried has been amazing - My personal favorites are the delicious thanksgiving pumpkin pies and the lemon frosted cinnamon buns. Close to the White Rock pier, shopping up Johnston Ave, and a short walk from new developments like Soleil, Semiah, and Miramar village helps make Laura's a convenient breakfast spot and cafe.
If you or someone you know is looking for a realtor in White Rock or are looking to buy or sell a home near Johnston Ave or Buena Vista Ave feel free to give me a call.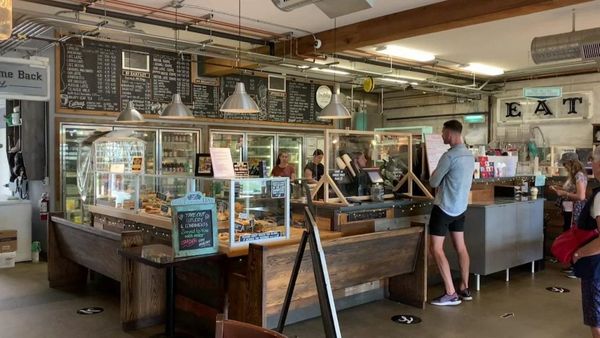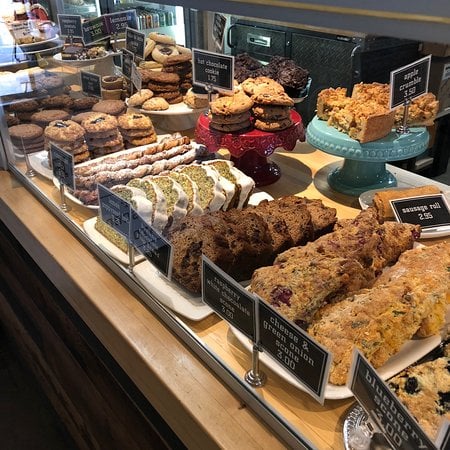 Le Sasquatch - 15065 Marine Dr, White Rock, BC
SUPPORT LOCAL DURING COVID!
White rock businesses have it hard during the winter - Remember to support local! The is Le Sasquatch down on White Rock Strip on Marine Drive. Nestled near Uli's and Charlies Dont Surf, Le Sasquatch gives delicious food with a fantastic view. I've been there twice and it's been great both times. Pictured are the photos I took of the macaroni and cheese and the sasquatch burger. The FRIES were amazing! Cut thin and super crispy on the outside.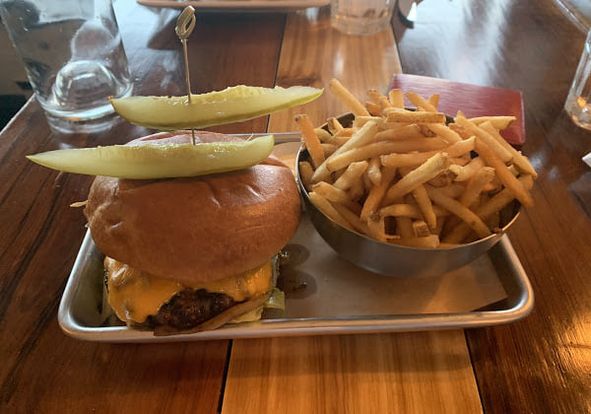 Grounds and Greens - 1369 Johnston Rd, White Rock, BC
Support local during COVID! Winter in White Rock can be hard for businesses, and it's not made easier by the virus.
I checked out Grounds and Greens recently and wow was I surprised. The entire restaurant is Vegan-friendly and plant-based, and their coffee is just delicious. I was actually surprised by how good the coffee really was, it's not just a regular boring bean blend. The grilled cheese does not actually have any cheese in it, but it is extremely delicious. With a small side of salad, it makes for a full meal.  Taking a spot just down from the new developments like Semiah and Mirmar Village, Johnston road is full of delicious little treats.
Photos are from Cassandra Hesse and Explore White Rock.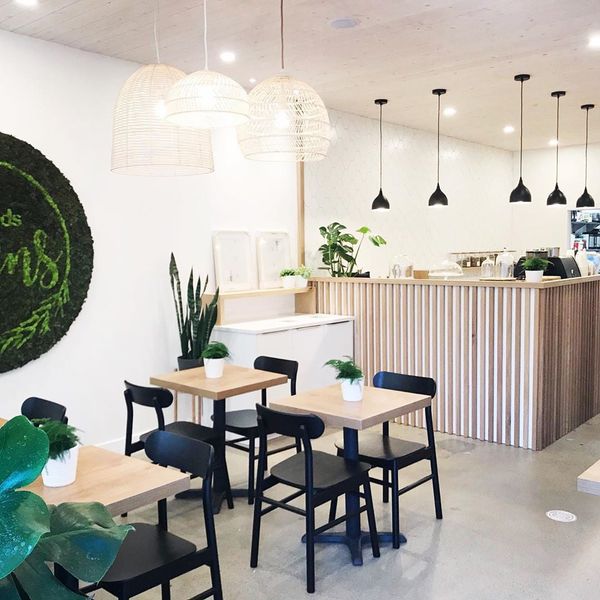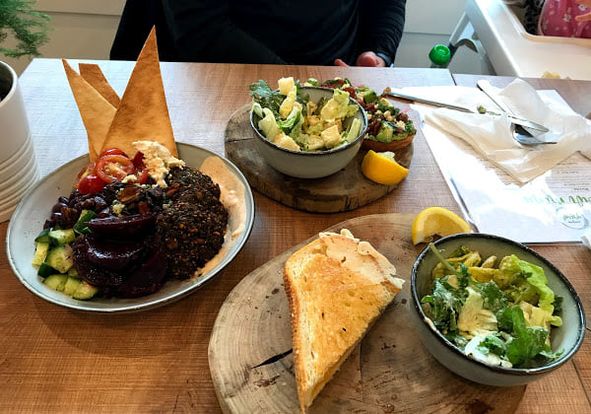 Pho 777! Wow, that was good. 
I went with my brother and sister. We together ordered two Soups and one spring roles. Everything was fantastic! I will definitely be attending this little eatery again. I highly recommend getting two small bowls of Chile Oil and mixing them in with the broth. Seated on Russell Avenue just off Johnston Road, Pho 777 helps to bring diversification to White Rock. Delivering extremely good Vietnamese Subs (Bahn Mi Style) and amazing soups, this is not a spot to skip out on. This Vietnamese Restaurant is a White Rock staple and serves not only amazing food but also Mario's Gelati, a delicious Italian ice cream.