Check out my Holiday Clothing/Coat Drive! Support Local and bring out some old clothing! We are accepting any clothing that is in a good condition. This will be donated to the Children's Hospital Auxiliary Organization to help fund the Children's Hospital.
Everyone who comes out to donate will also be entered to win a $25 Islands Cafe Gift Card! Please come to support the community.
This Clothing drive managed to amass over 30 garbage bags full of clothing. This was all donated to Still Fabulous Thrift in Vancouver, which donates 100% of its profits to the BC Children's Hospital. I would like to personally thank, from the bottom of my heart, every single person who came out and donated, Felix Cretu and Cade Edwards for helping with volunteer work.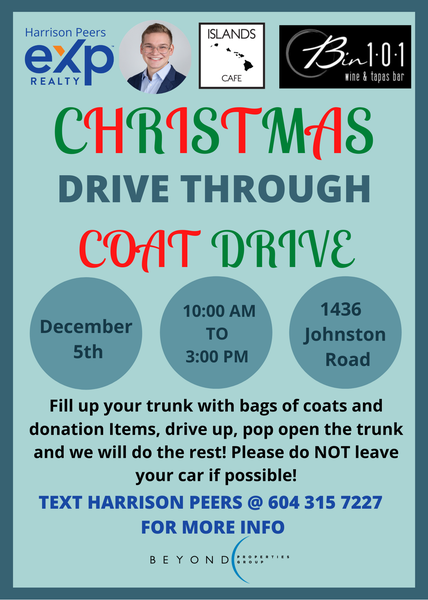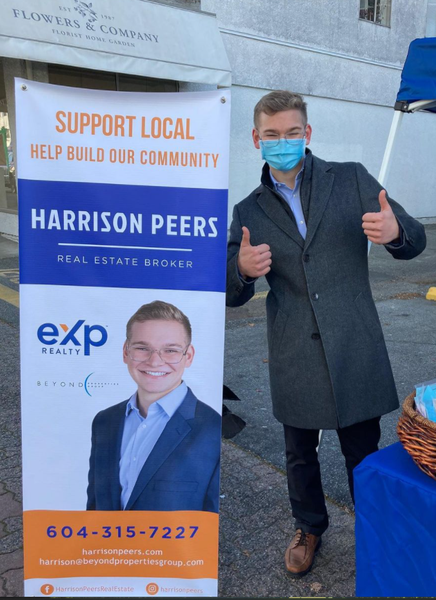 Together with Ashberry & Logan Floral Designers, I donated 70 potted flowers to those in long term care at White Rock Seniors Village on Buena Vista Avenue and Maple Street. These flowers were to help those who are not allowed to see their family this year feel less alone. With the COVID19 pandemic many people are struggling, and those stuck in long-term care are suffering the most. When those from the local community come together, great things can happen and I would like to express my immense gratitude for Ernie at Ashberry who helped put this all together, and Si from White Rock Seniors Village for allowing us to come down and donate these flowers for Christmas.